---
copyright to @gaypaw 2021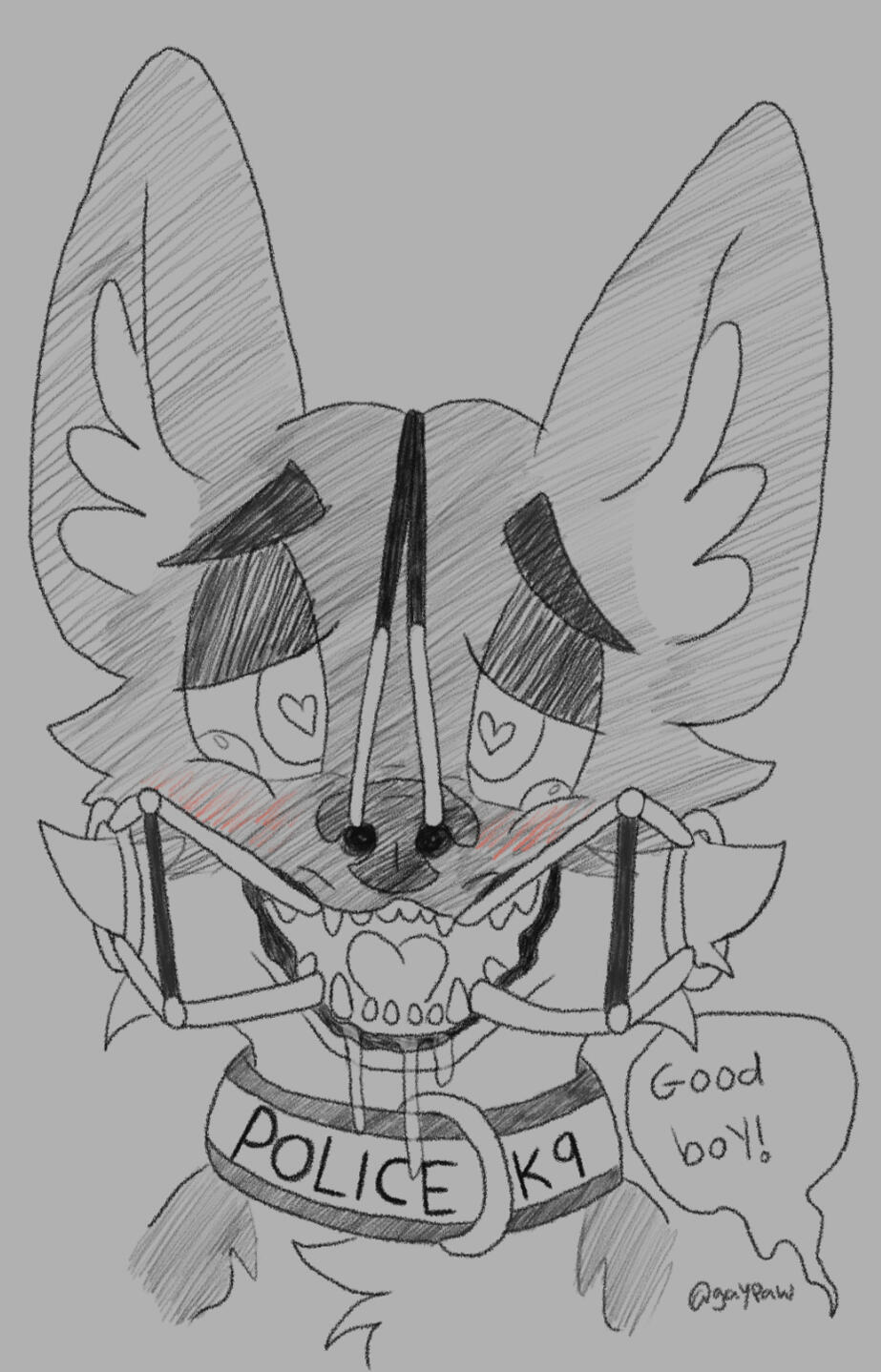 Looking for a way to contact me or see more of my work? Check out these links!
---
copyright to @gaypaw 2021
MY WORK AND ALL ACCOUNTS ASSOCIATED ARE INTENDED FOR MATURE AUDIENCES ONLY

--
Hi! I'm Puppy! 🐶 ✨ (he/they)
You may know me from Twitter, Inkbunny or Baraag.
I am a freelance artist that specializes in kink-centered open minded themes.
I also write and draw SFW themes.
--
I am a queer, trans neurodivergent CSA survivor with a deep passion for art, psychology and mental wellness.
With what I have learned about trauma, PTSD, and self acceptance - I aim to create work for everyone to explore their deepest darkest fantasies, with a special preference towards paraphilia-positivity and openness to any and all fetishes and trauma related emotions.
Studies have shown that expression and coping through roleplay, art and fantasy are one of the most successful ways for a person to deal with burdensome thoughts or attractions. I believe it to be far more damaging to continue a mindset of inner shame and turmoil and I want to create positivity in art freedom.
--
⚠️
I do not condone or support abuse
I do support expression of any and all fetishes and sexuality in non harmful ways
FICTION DOES NOT = REALITY
THERE IS NO HARM IN FANTASY
DO NOT KINK SHAME ON ANY OF MY WORK
--
I do not have a DNI list, as I find them self-aggrandizing and purposeless.
If you follow me or my art, you are expected to note the warnings and comport yourself like an adult.
If you are rude or incapable of respecting me or what I do, I will block you.
I content warn and tag everything I post.
Do not follow me if you find these topics uncomfortable or bothersome.
✧ I am strongly anti-censorship and kink and sex positive.
✧ I condemn cruelty to those with paraphilias of any sort.
✧ I don't intend to trigger anyone, so please be mindful and simply block me/unfollow.
✧ Do not interact with me regarding any 'pro contact' discussion or in hopes of finding anything illegal, this will result in an immediate report and block.
Don't be shy, I love meeting new people!
---
copyright to @gaypaw 2021
There is a possibility my artwork will and can contain the following themes:

Underage Characters/Cubs
Characters From Children's Shows
Zoophilia
Ferals
Incest
Noncon/Dubcon
Abuse/Manipulation
Gore, Blood and Torture
Verbal Abuse - (the only slur I am comfortable using is f-ggot because of my own queerness)
Bathroom related play -watersports and possible scat

I tag and content warn ALL OF MY WORK please be mindful when viewing if these things can be triggering for you.

EVERYTHING PORTRAYED IS FICTION
The themes depicted in my art in no ways reflects my real life moral actions and opinions.
---
copyright to @gaypaw 2021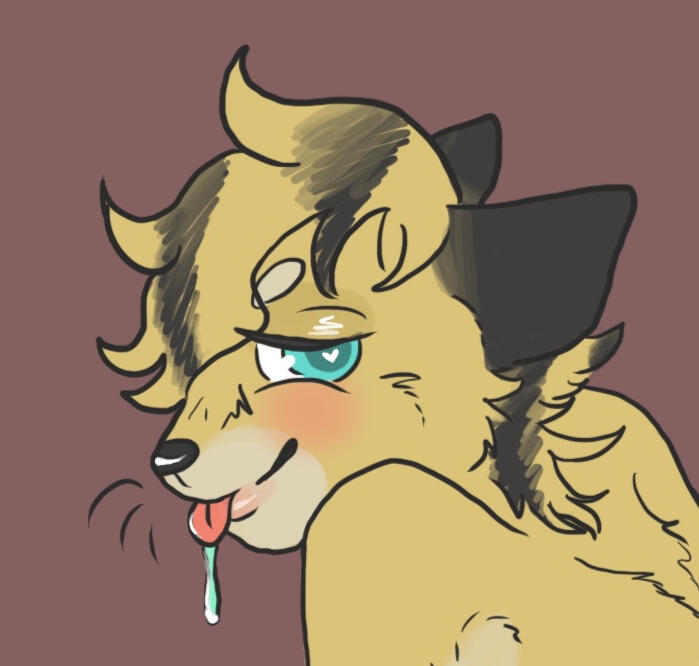 NSFW IMAGES BELOW
You must read the TOS beforehand
✧ SKETCHES ✧
$15
A single traditional or digital pencil sketch
+$5 per additional character
✧ FULL SHADING + BG ✧
$60
A fully colored and fully shaded drawing that includes a background
+$25 additional character
Possibility of increase due to background complexity
✧ ICONS/EMOTES✧
$8
Can be any dimensions
Comes flat colored
✧ ANIMATED GIFS ✧
COMING SOON
✧ REFERENCE PAGES ✧
$30
I am open to most any kinks and scenarios, if you aren't sure if I will accept the request, please DM me!
If you cannot afford a commission from me, please consider tipping me so I can keep creating content.
---
copyright to @gaypaw 2021
Terms Of Service
(Please Read)

General

˚˚˚˚˚
I have the right to refuse a request from anyone
Progress is sometimes slow as I deal with chronic pain and mental struggles as well as working and studying. I always work the fastest and most accurate I can but if there is ever any issue of completion I will communicate that with you. I work using an iPad, laptop, and also traditional mediums.
Artwork
˚˚˚˚˚
You may not claim the artwork as your own, sell, or profit from the artwork
I retain all copyright of my artwork and have the liberty to use the commissioned artwork to reproduce, distribute and as a sample for self promotion/sale, however I will not resell or claim intellectual property of the artwork, as it belongs to you.
(You) the commissioner may save and upload the artwork and use it wherever you may wish as long as you credit it back to me and/or link it to a page of mine, (i.e: carrd, baraag, twitter, etc)
Once a piece is finished, the high resolution image will be sent to you via DM and the commissioner may use it however they please, which includes but is not limited to: icons, banners, wallpapers, signatures, role playing and references.
I always post my finished artwork and credit whomever commissioned the piece.
You have the option to not be credited via social media if you'd like to stay anonymous
It is your responsibility to keep a saved file of the original commission, once I send it to you.
Payment
˚˚˚˚˚
No refunds once payment is sent and I have started your commission, however this is negotiable depending on the circumstances (ie personal financial trouble, my inability to execute work, etc.)
Payments must be made up front before I begin work. After contacting me through DMs with your request and discussing a price, I will send you an invoice through a selected service, or vice versa you may send me the payment first.
I will always send you a quote of how much the proposed piece would be, before starting commission.
I am willing to trade other forms of payment, but I prefer Paypal, or other monetary support. I need to make a living and it's very helpful to be paid for my time and work. However I love art and my reason for offering commissions for other people is not only based on making profit. At the end of the day - I just love drawing, creating characters and helping others to actualize their concepts. I am willing to barter 💛
--
DM me on any of the follow platforms for fastest response:
Baraag
Inkbunny
Twitter
Links found here
Thank you for reading! ♡
---
copyright to @gaypaw 2021